The first contact
May I create something unique for you? Every custom-made design starts from the first contact and therefor I would love to welcome you personally in my workshop! Whether you come with an open mind or you bring your collection of ideas and inspirations: I just like to meet you so I can see who you are, I can get to know your personality and gain sense about what is most suitable for you. Is traveling to Nijmegen to meet me in person too far? Or do you just prefer to have an open-ended consultation first? That is also possible. We can discuss your wishes and expectations by phone or by e-mail as well.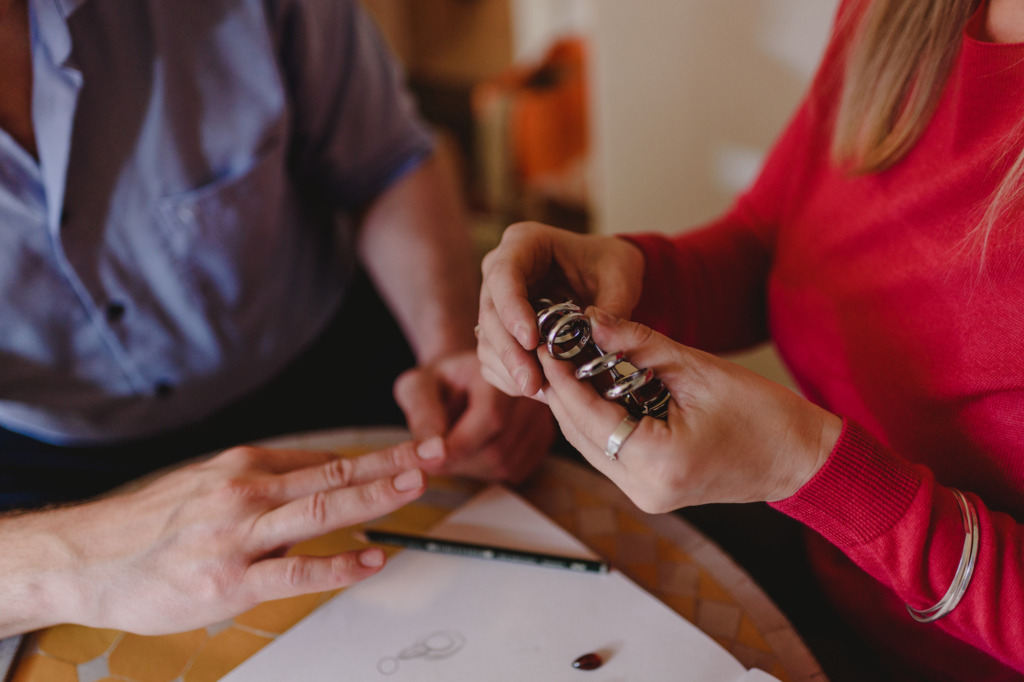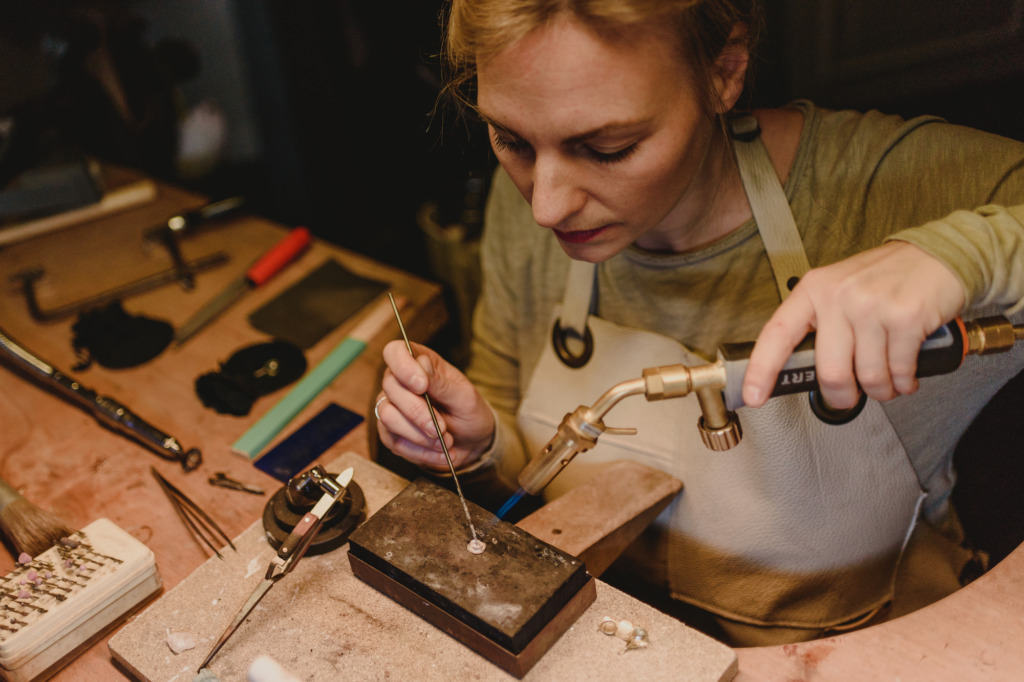 About you
When I make `your personal, handmade jewellery, you will witness the process from beginning to end: from a first idea on paper to the actual extension of your beauty. When you own a special piece of jewellery but you feel it is not suitable for you anymore, I can remodel this piece by melting it and create something new and contemporary. Together we create your new jewellery. We discover what suits you by looking at examples, materials, shapes and different kinds of surfaces. I will consider the budget you wish to spend on your jewellery too while making a design.
Planning
After we discussed your ideas and wishes, I start the creation process by making sketches. Together we agree when your new piece of jewellery will be finished.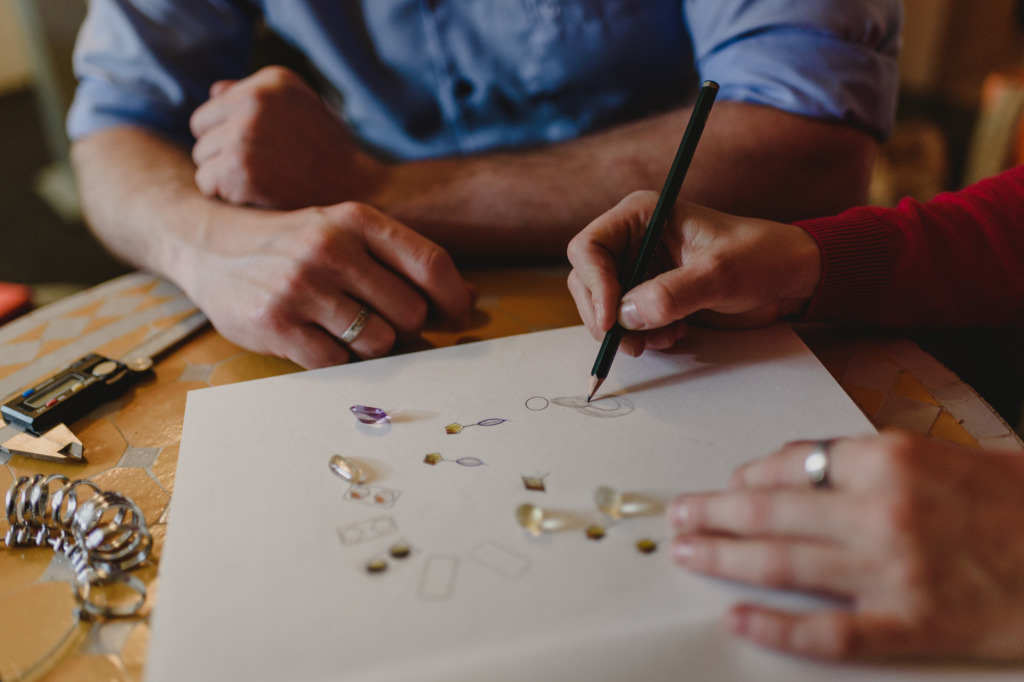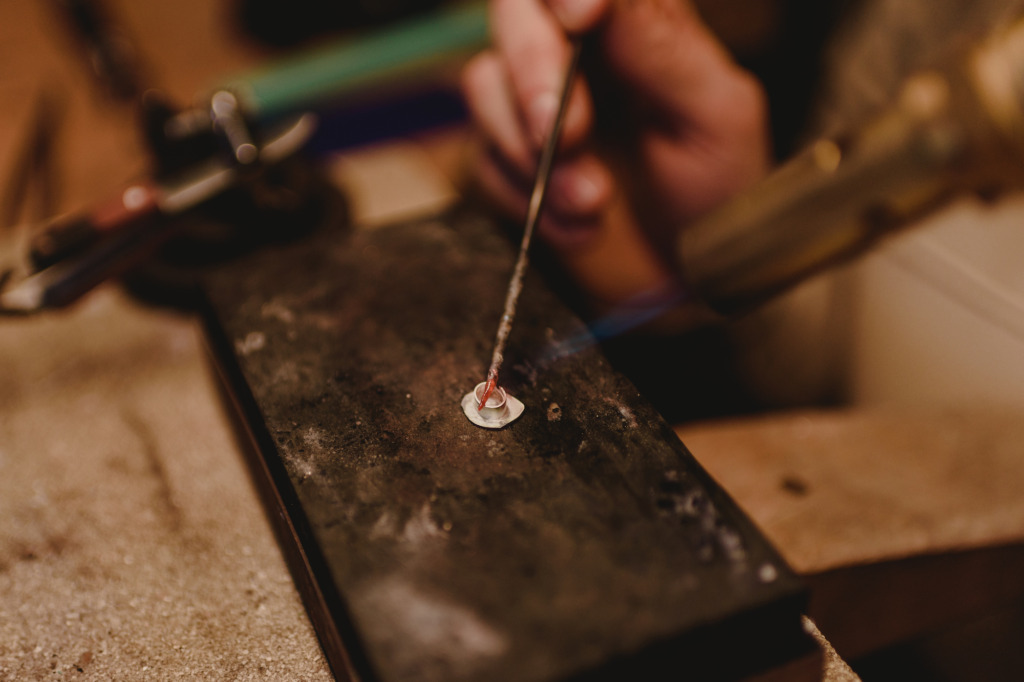 Materials
Because I work with all kinds of precious metals: silver, gold, white gold, palladium and stones, I have many possibilities to transform your idea into jewellery. Do you have other ideas? Feel free to discuss with me: the possibilities are endless and I love to discover new things. My ideas and inspirations are never-ending.
Design
When it is necessary, I can start by making a mold or by transforming the material. It makes it possible for you to get a sense of the design and you can fit your new jewellery. How does it feel? What do you think about the design and the size? Would you like something different after all? Everything is still open-ended in this phase, we can always make changes. Time after time, it is exciting for me to see the growth of your new jewellery: from the idea that we discussed to its final form.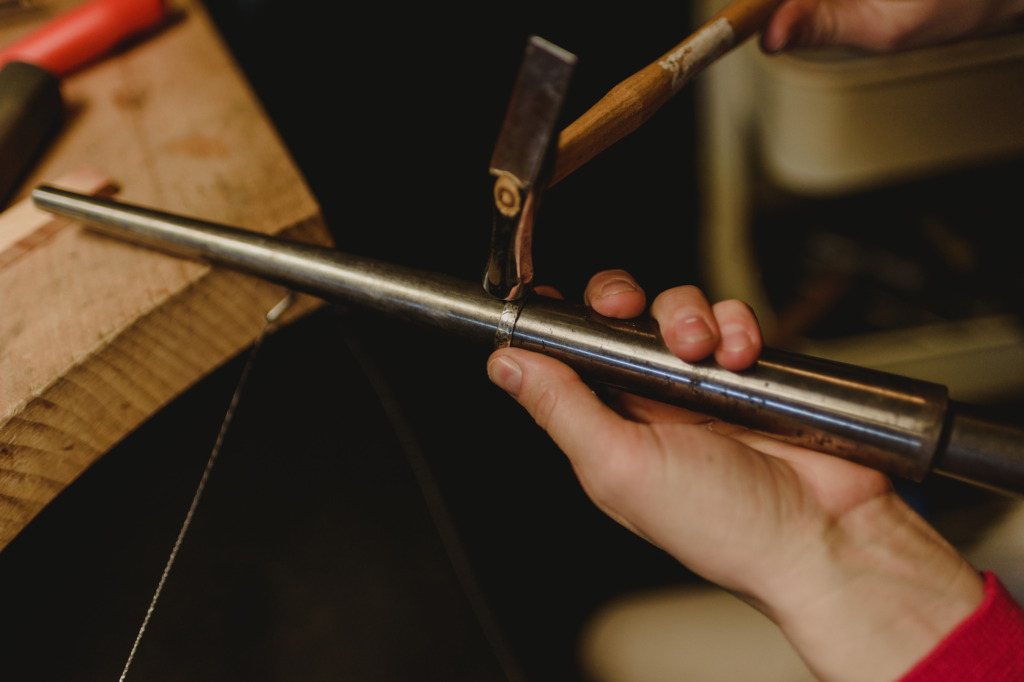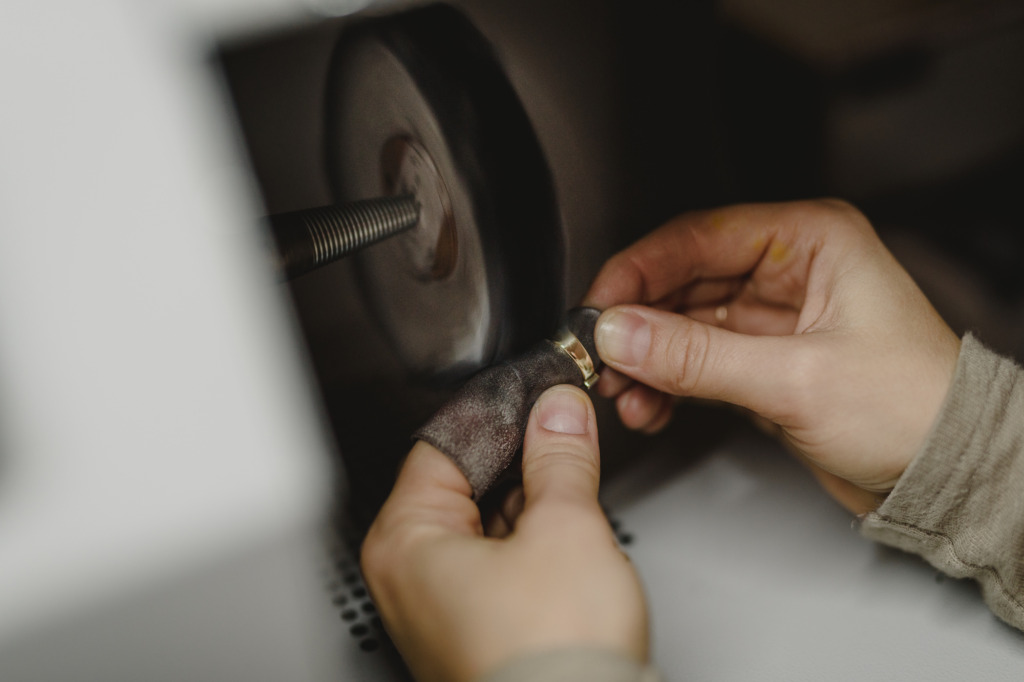 Shapes
The last phase: the finishing touch of your new piece of jewellery. I forge, solder, work the surface and I can even add stones to bring your personal pearl to life. Would you like an inscription in your jewellery? I can take care of that too.
Wrapping
Giving a piece of jewellery as a gift, could be even more valuable when it is wrapped in a suitable way. I would love to help you with that, so I make sure that your gift is beautifully wrapped. Because I believe giving, unpacking and receiving jewellery is a special experience all together.